Millions of songs, and nothing to listen to? Peter Berg Steffensen, expert in AI and founder, EVP & Chief Innovation Officer of Moodagent will share his vision and talk about the AI technology behind the most clever streaming app on the market.
Moodagent is an innovative Danish tech company built by and for music enthusiasts. Their patented technology combines machine learning, AI and millions of hours of human musicology. It understands music by reading key characteristics in songs including emotions, moods, genres, instruments, vocal styles and more.
By creating the most personalized music streaming experience, Moodagent is redefining what it means to discover, listen to and share music.
Learn more about Moodagent on their website: https://moodagent.com/
So join us - alone or with a guest – for this unique opportunity on 30 October 2019 to hear more about music streaming on a totally new level with the Moodagent music streaming app!
https://www.bbcs.dk/events/moodagent-music-launching-soon
And don't forget to download the app from your app store.
(Please note that a no show fee of 150,- dkk will be applied when a registered participant fails to attend)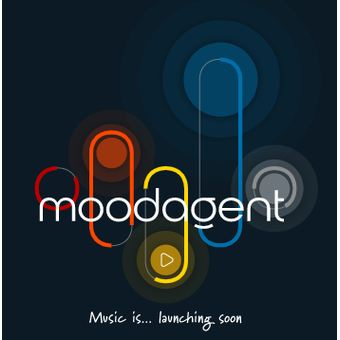 www.klub.io, Linnésgade 25, 1361 København, Danmark