Registration for this event has passed
The European Environment Agency celebrated 25 years and Dansk-Belgisk Selskab visits EEA, Kongens Nytorv 6, 1050 København, with a presentation (in English) by our compatriot Hans Bruyninckx, in the EEA Auditorium at 5 pm.
Registration is necessary, for security purposes.
At the entrance you will get a name tag which you have to wear while on the premises. You will also need to bring a photo ID to be able to enter the EEA.
We would advise you to arrive by public transport, to be more environmentally friendly :-). There are a few car parks near Kongens Nytorv (easy to find on google maps) and there is street parking all around the area too.
Registration luc@dansk-belgisk.dk , at the latest on the 4th November 2019
Participation in costs for coffee / drink etc. and sandwich:
members kr.85, -
non-members: kr.150, -
---
Kære medlemmer, Det Europæiske Miljøagentur fejrede 25 år, og Dansk-Belgisk Selskab besøger EEA. Vores landsmand Hans Bruyninckx vil holde et foredrag (in English) for Dansk-Belgisk Selskab, den 11. november 2019 kl.17.00 i auditoriet på Kongens Nytorv nr. 6, 1050 København. Man skal registreres i forvejen og samtidig skal man have et identitetsbevis, med foto, som skal forevises ved indgangen. For at være klima-venlig, anbefales det at komme med offentlig transport. Der er et par parkeringer i nærheden af Kongens Nytorv (let at finde på google maps), og der er gadeparkering overalt i området Tilmelding til luc@dansk-belgisk.dk , senest den 4. november 2019. Deltagelse i omkostninger for øl/vand mm. og sandwich: medlemmer kr.85,- ikke-medlemmer: kr.150,-
---
Chers membres, L'Agence européenne pour l'environnement célèbre ses 25 ans et Dansk-Belgisk Selskab en visite dans l'EEA le 11 novembre 2019 à 17.00 à Kongens Nytorv 6, 1050 København K. A cette occasion notre compatriote, Directeur Hans Bryninckx nous donnera une conférence (in English) au sujet de l'activité de l'EEA. Pour des raisons de sécurité , veuillez vous munir d'une pièce d'identité avec photo. Pour montrer notre engagement dans le problème du climat, il est à conseiller d'arriver par les moyens des transport public. Il y a quelques parkings près de Kongens Nytorv (facile à trouver sur Google Maps) et des places de stationnement sont disponibles dans les rues du quartier. Souscription, au plus tard le 4 novembre, chez luc@dansk-belgisk.dk Participation : membres kr.85,- non-membres kr.150,- pour sandwich et boissons.
---
Beste leden, Het Europees Milieuagentschap vierde 25 jaar en Dansk-Belgisk Selskab bezoekt EER , waar onze landgenoot Directeur Hans Bruyninckx, een voordracht zal houden (in English) op 11 November om 17.00 in het auditorium op Kongens Nytorv nr 6. Gelieve U te voorzien van een indentiteitsbewijs, met foto, te tonen bij de ingang. Om onze interesse te tonen voor de klimaatproblemen is het aan te bevelen om publieke transport te gebruiken. Er zijn een paar parkeergarages in de buurt van Kongens Nytorv (gemakkelijk te vinden op Google maps) en er is ook parkeergelegenheid op de straten rondom. Registratie bij luc@dansk-belgisk.dk, te laatste op 4 november. Deelname : leden kr.85,- niet -leden kr.150,- voor sandwich + drank.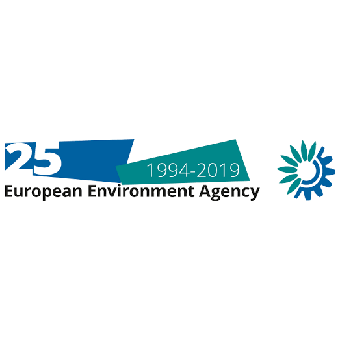 EEA, Kongens Nytorv 6, 1050 København